We set out to redefine the industry with fridge-fresh innovation and create a whole new standard for clean skincare.
Best Served Cold
From kaolin clay to manuka honey, all of our formulas are made using only ingredients that benefit and restore natural balance to your skin's microbiome - and absolutely nothing else. All captured at the height of efficacy using HPP cold pressure technology.
Manuka Honey
Manuka Honey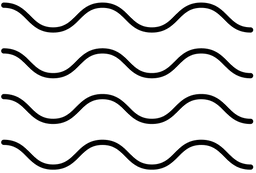 Soothing
With naturally occurring antibacterial properties, manuka honey is an age-old ingredient to help calm and soothe skin. Its anti-inflammatory powers can also help reduce redness, irritation and the appearance of acne.
Kaolin Clay
Kaolin Clay
Detoxing
Kaolin clay has excellent oil-absorbing properties, making it effective in removing excess sebum from the skin. It has the ability to draw out impurities and dirt from pores. The fine texture allows it to exfoliate dead skin cells, promoting a smoother and more radiant complexion all while soothing the skin.
Aloe Vera
Aloe Vera
Hydrating
Aloe vera is an ancient botanical known for its soothing, hydrating and anti-inflammatory powers. High in antioxidant and collagen-boosting benefits, aloe vera can strengthen overall skin health and the skin barrier.